While there can be no denying the fact that Africa still faces one of the world's most challenging public health situations, it is equally important to acknowledge that the continent has consistently improved its healthcare infrastructure, medical education and healthcare policies.
1. Rwanda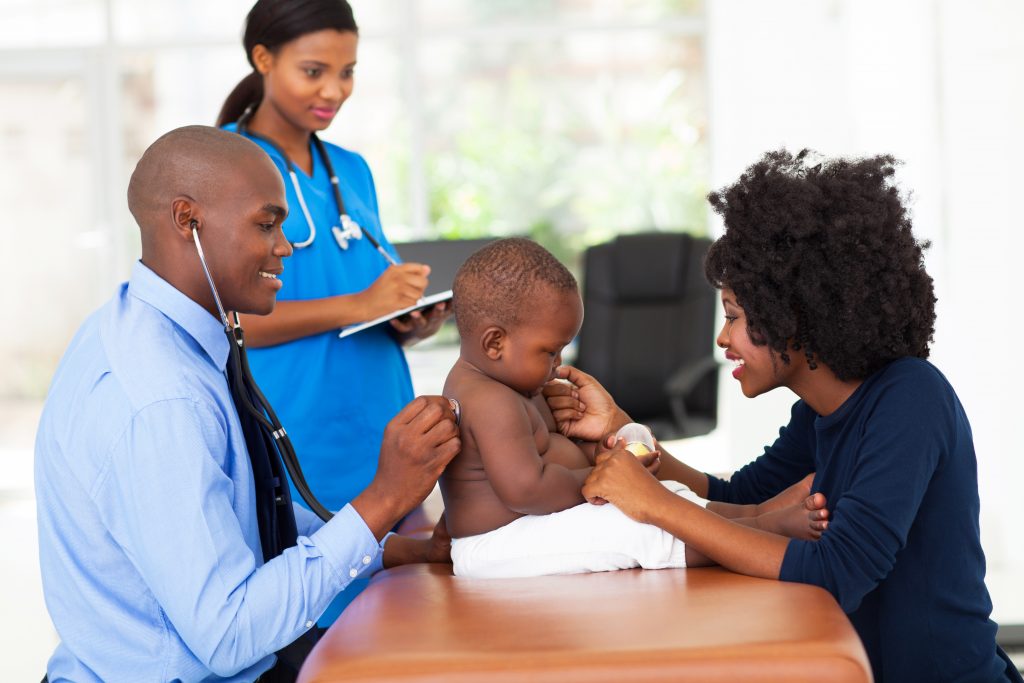 Rwanda has witnessed significant progress in its healthcare sector over the last few decades. It now boasts of one of the most preeminent healthcare systems in Africa.
General Healthcare Organization: Rwanda's healthcare infrastructure comprises of over 400 health centers, 34 health posts dealing with outpatient arrangements like family planning, immunizations etc., 48 district hospitals and various dispensaries. The rural areas are served by a number of voluntary health workers.
Annual Healthcare Expenditure: The government of Rwanda spends 20 % of its national expenditure on healthcare as opposed to just 3 % until a few decades back in 1996.
Health Insurance System: Health insurance was made compulsory in Rwanda in 2008, and 96% of the population was insured by 2012. Healthcare is provided through a community-based insurance scheme (Mutuelles de Santé) wherein premiums are paid to and drawn from, a local reserve, as per the economic status of the insured.
Best Hospitals: The most advanced hospital in Rwanda is King Faisal Hospital, equipped with all modern tools and high-quality surgical technologies. The other national referral hospitals are Centre Hospitalier Universitaire de Kigali (CHUK), Centre Hospitalier Universitaire de Butare (CHUB), and the Rwanda Military Hospital.
Major Achievements in Recent Years: Maternal mortality rates have gone down significantly with an average annual rate of over 8% since 2000. Main causes of child mortality have also been eradicated through various educational programs to increase awareness about diseases and immunizations against them. The Rwandan government has been making a steady progress in dealing with HIV/AIDS and Malaria. The accessibility of drinking water has increased significantly and sanitation coverage has gone up from 30 % to 64 %.
2. Egypt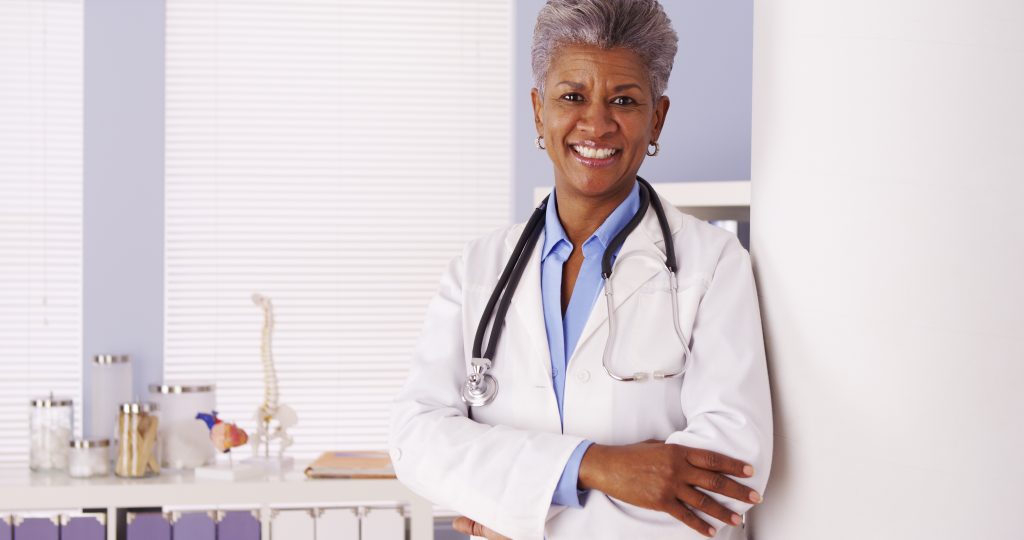 The Egyptian government is consistently working on the restoration of its public healthcare system to enhance its quality.
General Healthcare Organization: Healthcare facilities in Egypt are provided by three sectors, namely, Government, Parastatal and Private. The government sector receives its funding from the Ministry of Finance. The Private sector includes private doctors, private nursing homes, private pharmacies and mid-wives. The parastatal sector comprises of quasi-governmental organizations like Health Insurance Organization (HIO), the Curative Care Organization (CCO) and the Teaching Hospitals and Institutes Organization (THO).
Annual Healthcare Expenditure: In 2014, the health expenditure per capita was US$ 178, which was an increase from a meager US$ 37 in 1995. This implies that, the annual health expenditure per capita evolved at a rate of 8.6% between 1995 and 2014, which is quite substantial.
Public Health Programs: The Ministry of Public Health has targeted to achieve a number of healthcare goals in Egypt through various programs that bank heavily on aids from donors. These programs include – Population control, Maternal and Child health Programs, Family Planning Program, Diarrhea and Acute Respiratory Disorder Programs, and Knowledge on Immunizations.
Best Hospitals: The two best hospitals of Egypt are based in its capital Cairo. One is the Arab Contractors Medical Center, established in 1981, renowned for its quality care and leading-edge medical treatments. Another is the Ganzouri Specialized Hospital (GSH) that has been providing customized medical services to its patient for the last 37 years.
Healthcare Reformation Strategies: The long-term healthcare goal of the Egyptian government is the attainment of universal coverage of healthcare facilities for all its inhabitants. This includes provision of affordable health services, decentralization of MOPH (Ministry of Public Health) to district level, encouragement of local pharmaceutical industries and formulation of a single Public and Health Insurance Fund (PHIF) using incentive-based and other provider payment mechanisms.
3. Botswana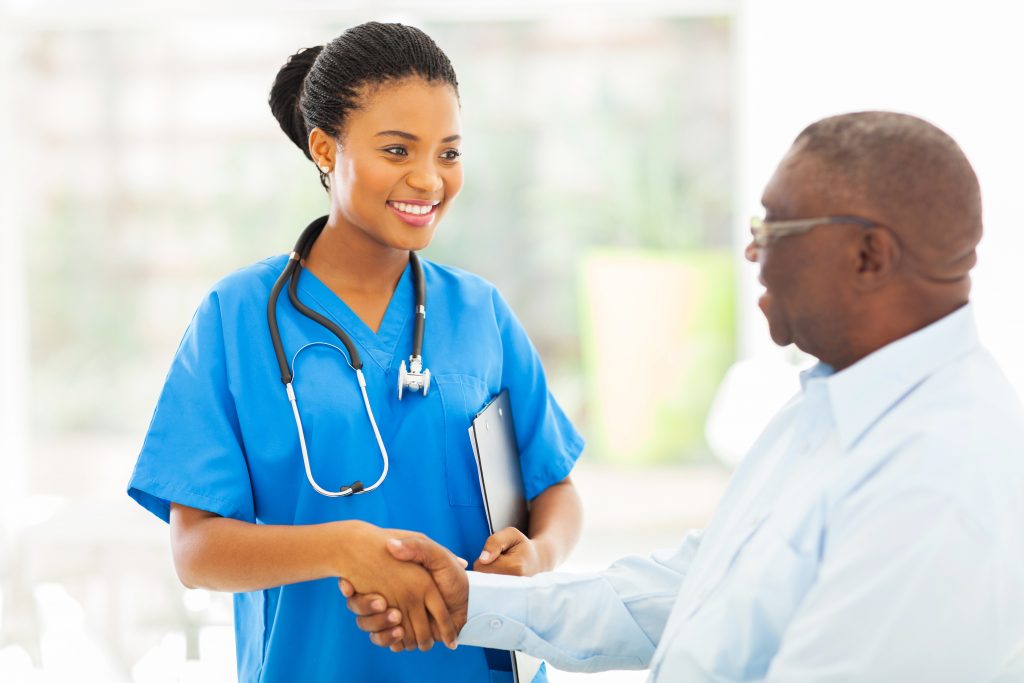 In the last few decades, the healthcare system in Botswana has witnessed marked progress. This is evidently a result of the macroeconomic growth with an average GDP growth of 6% between 2010 and 2015.
Healthcare System: The healthcare system in Botswana comprises of public, private for-profit, private non-profit and traditional practices. The public sector dominates the healthcare setting, providing 98% of the overall healthcare facilities with most of them decentralized to the district levels.
Annual Healthcare Expenditure: Health expenditure per capita of Botswana increased from 480 international dollars in 2000 to 970 international dollars in 2015 with an annual growth rate of 4.92 %.
Healthcare Achievements: There has been 47% decrease in the Maternal Mortality Ratio (MMR) from 1990 to 2015. Also, the child mortality rate has gone down from 54 in 1990 to 44 in 2015, and infant mortality rate from 42 in 1990 to 35 in 2015, which is lower than most countries in Africa. Women are becoming increasingly aware of modern contraception. Tuberculosis deaths have reduced by 76%. Botswana has also borne the brunt of the AIDS epidemic with phenomenal reduction by 62% from 1990 and steered out of it with one of the highest life expectancies (65 years) in Africa.
4. Kenya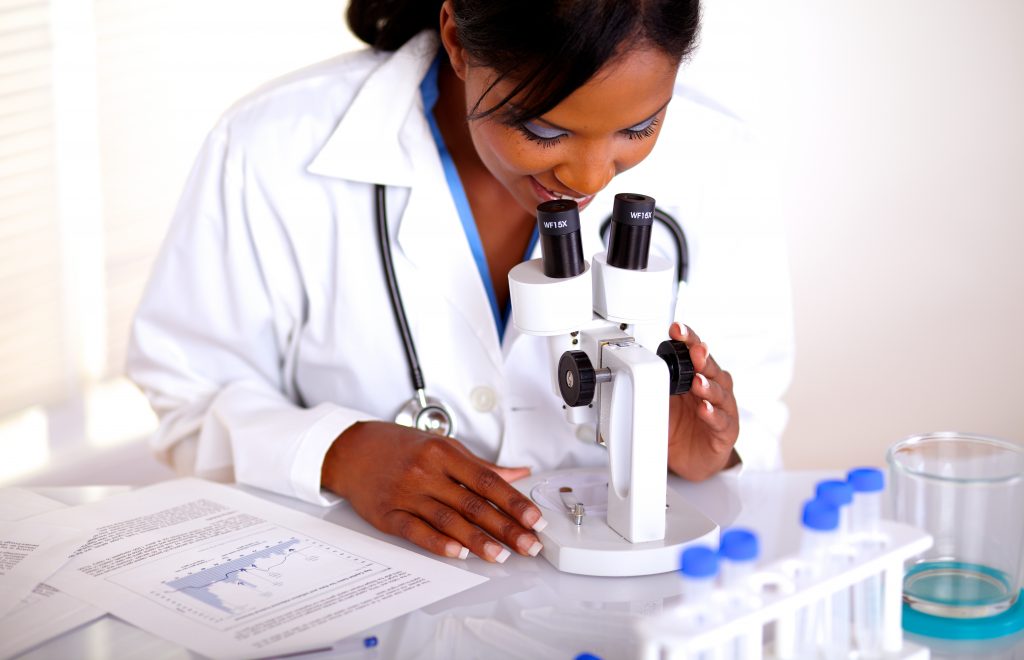 The Kenyan Government has been trying to set up a healthcare system that can efficiently furnish quality health services to its citizens.
General Healthcare Structure: Kenya has its healthcare facilities structured a hierarchical manner, so the most complicated cases are referred to the highest level. This hierarchy is as follows:
District Hospitals → Nursing Homes → Sub-District Hospitals →Health Centers →Private Clinics →Dispensaries. So, while dispensaries attend to simplest ailments like cold and flu, district hospitals furnish the most exhaustive medical services.
Annual Healthcare Expenditure: Healthcare Expenditure per capita of Kenya witnessed a significant growth from 22 US dollars in 2001 to 70 US dollars in 2015 which is equal to an average annual growth rate of 9.33 %.
Best Hospitals: Diani Beach Hospital is one of the best private healthcare facilities located in the beautiful Diani Beach on the south coast of Kenya. It is distinguished for its supreme quality care and competent staff. Operated by the African Inland Church (AIC), another hospital called AIC Kapsowar Hospital, is a full-service hospital in Kapsowar, Kenya. Established in 1933, AIC hospital has been instrumental in imparting quality medical education to Kenyan and other international students.
Future Healthcare strategies: Towards accomplishing a high standard of healthcare facilities in Kenya, the Ministry of Health has worked out Kenyan Health Policy for the years 2014-2030, which proposes a devolved health system that is organized at four levels: Level 1: Community health services, Level 2: Primary care services, Level 3: County referral services and Level 4: National referral services
This will facilitate flexibility of governance and responsibilities. These responsibilities are shared between the national government and county governments.
5. Algeria
At the time of independence in 1962, the healthcare system in Algeria was highly inadequate. But, with competent training programs for doctors and formulation of various progressive health facilities, significant improvement has been made in resurrecting the healthcare sector, over the last few decades.
General Healthcare Organization: Algeria boasts of a public healthcare system, funded by the government, that is available free of cost to all its citizens. Owing to Algeria's young populace, the government health policy backs preventive healthcare clinics over hospitals. In accordance with this policy the government of Algeria runs exhaustive immunization programs and a policy that provides Algerians healthcare facilities for hospitalizations, outpatient care and medicines free of cost.
Annual Healthcare Expenditure: The healthcare expenditure per capita of Algeria witnessed a significant growth from 67 US dollars in 2001 to 292 US dollars in 2015 exhibiting an average annual growth rate of 12.02 %.
Healthcare Achievements: While the infant mortality rate was 150 per 1,000 births in 1965, it has gone down to 30 per 1,000 in the poorest households and 18 per 1,000 in the richest households by 2013.
According to the World Health Organization, life expectancy in Algeria in 2013 in males was 70.3 years of age and females 73.5 with an average life expectancy of 71.8. By 2015 this has gone up with males having a life expectancy of 75.49 years of age and females 77.96 years of age, making the average life expectancy being 76.59 years of age, the highest in the continent.
In 2016, UNICEF Algeria began supporting the Ministry of Health for the design of a digital software, the Electronic Immunization File (DEVAC), aimed at strengthening the overall management and monitoring of the immunization programs.
By 2017, UNICEF Algeria provided local health partners with enough vaccines to cover the yearly vaccination needs of 22,000 children (52 per cent female) in eight antigens (including BCG, DT, Tetrac Hib haemophilus B, OPV, IPV, MMR, Hepatitis B).