The overall business environment in Africa is characterized by innumerable opportunities for trade and investment, indicated by the number of foreign investors and companies expanding their activities into the African market. Africa has been recording rising GDP growth for years, driven by an increase in commodity prices, a friendlier economic environment, and improved climate conditions in the southern and eastern parts of the continent.
The two largest economies, South Africa and Nigeria, which had weighed down the continent's overall performance for a while, are on their path to recovery. Apart from these two countries, Ethiopia, the continent's fastest growing economy with an average growth rate of 8.5% over the past three years, offers excellent investment opportunities while promising a dedicated growth market.
On similar lines, Ghana presents significant business potential with a stable growth rate of 6.1%. Countries like Kenya and Tanzania offer promising business opportunities too, and improvements in public investment and crop production make Côte d'Ivoire and Senegal attractive locations for business setups as well.
Sub-Saharan Africa offers immense business potential with a projected growth of 3.5% in 2019, according to the World Bank's forecasts. This is mainly in response to macroeconomic reforms and recovered commodity prices. In addition, policy reforms promoting private investments are preparing Africa for new business opportunities.
Across the continent, governments are making increased efforts to improve their infrastructure through public and private partnerships. While each African country has its own rules and regulations when it comes to setting up or growing a business, there are some common themes which should be taken into consideration.
The World Bank Group's "Doing Business 2018" report identified many promising reasons for establishing new or existing business in Africa. Based on the number of policy reforms, Nigeria, Malawi, and Zambia were among the year's top 10 improvers. Besides, Rwanda, for instance, has introduced and implemented the highest number (52) of business reforms over the past fifteen years.
Individuals or entities looking to establish a business in Africa are advised to get incorporated locally since it provides them with the benefits of separate legal personality, limited liability, and continued existence despite fluctuations in shareholding. Mauritius, for example, is ranked 25th in the entire world and the 1st in Africa in the ease of setting up and running a business.
Mauritius performs well in the areas of business creation, obtaining a building permit, connection to electricity, transfer of ownership, payment of taxes, cross-border trade, enforcing contracts, and resolving insolvency. After Mauritius, Morocco ranks 2nd on the continent in the ease of doing business. The country has significantly reduced the company creation time, thus making it the perfect setting for emerging startups.
Getting your company's offices connected to electricity and internet is one of the preliminary requirements for the setup of any business operation. If the offices are part of a tech hub, business center, or a co-working space, you can directly connect with the institution's central power and network lines. Independent offices, on the other hand, usually have to register for an electricity connection with the local authorities. Similarly, they will have to engage with an internet service provider to establish an internet connection.
For instance, as part of Kenya's efforts to facilitate the process of creating business opportunities across economic sectors, the country has placed particular focus on improving the reliability of its electrical connections. The country's investment in distribution lines, transformers, and power stations has therefore significantly improved the time, cost and ease of setting up local operations.
When it comes to registration of property, Rwanda has an active land registry system that takes seven business days to transfer property rights. It costs only 0.1% of the property value. In Zambia, the unified collateral registry, which forms part of a number of regulatory reforms, also facilitated the process of property registration substantially.
Obtaining construction permits has particularly become straightforward in Mauritius with its policy reform allowing business owners to outsource sewerage design and connection. Rwanda has also reformed its building permit process by fully digitalizing it. Through the new online Building Permits Management Information System (BMPIS), the government enables applicants to obtain information, follow-up on applications, and be notified on any progress. Rwanda has further enhanced the overall process by improving quality control during construction through the introduction of risk-based inspections.
Raising capital is also a crucial part of any business, especially if it is still in its fledgling state. Accurate funding is essential to cover some basic set-up costs like licenses and permits, supplies, equipment, legal fees, employees or contractors, and office space.
While many private and public organizations are actively investing in African startups, capital can also be raised through angel investors, venture capitalists, crowdfunding, government grants, and bank loans. Thanks to launching the Movable Property Tax Act, Zambia ranks first in the continent for accessibility to credit. Zambia is followed by Rwanda, Malawi, and Nigeria, all of which have established themselves as strong credit markets.
With regards to taxes, Rwanda's policy reforms have paved the way for a new online system for filing and paying taxes. Morocco's tax system offers a digital solution as well, ensuring secure and simple payment. Kenya has also made a step towards streamlining its tax process by creating iTAX, an online payment service which allows citizens to file and pay corporate taxes online.
Establishing and growing a business as an expatriate can be an arduous task. It requires time to understand a country's mode of operation, the needs of the potential customers as well as the social ethics and norms which define them.
Hiring people who are not only experienced in their fields but are also sensitive towards the local community plays a crucial role in helping the business to achieve its goals. When forming your team, it is therefore essential to hire local talent that accurately understands the needs of the consumers to grow the client base at an early stage. While the increasing skills gap is a problem plaguing most of the African countries, entrepreneurs will find experienced professionals in South Africa, Nigeria, Kenya, Rwanda, Morocco, Mauritius and Uganda.
After setting up the business, developing a proper client network is the next step to get the business running. The first stage in approaching clients is the identification of the consumer base. An efficient client network can be built by investing in marketing strategies, and presenting the company's products at industry conferences and conventions. If the company operates in a specific niche, social media can be used to design and target advertisements which fit the particular audience.
Based on the services the business provides, targeted newsletters can be sent to potential clients. Similarly, influencer marketing is an effective way to ensure that the word about the business reaches the right audience.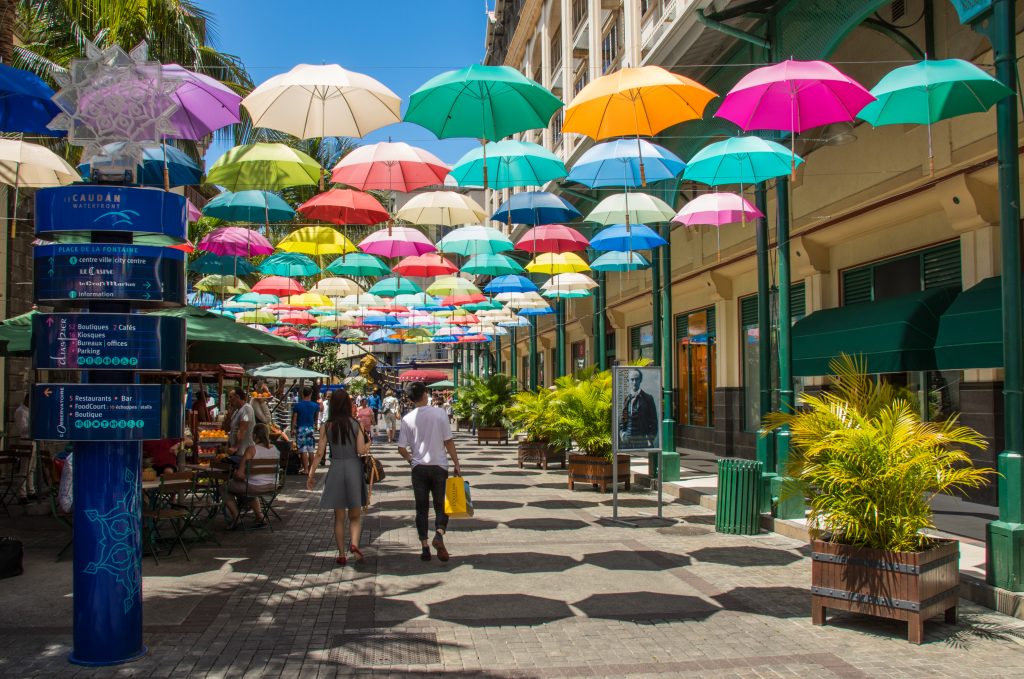 Since its independence in 1968, Mauritius has shown rapid development from a low-income, agriculture-based economy to a diversified business center which grows through its financial, industrial, and tourism industries. Over the last few years, Mauritius has shown a progressive annual growth of 5 to 6 percent, which is reflected in increased life expectancy, enhanced distribution of income, lowered infant mortality and improved infrastructure.
The consistent economic growth can be attributed to the excellent business and investment environment. In the past decades, the government has taken significant efforts in developing a strategy for the expansion of the financial and telecommunication industry. As a result, Mauritius has attracted thousands of offshore entities. Investments in the banking sector alone amount to approximately $1 billion.
Mauritius, therefore, presents one of the best business environments in Africa. The small island in the Indian Ocean ranks 25 worldwide among the countries with the best business conditions and regulations. Also ranked among the most socially stable countries in the continent, Mauritius benefits from favorable business laws, a serene work environment and a mostly bilingual workforce.
Finally, the country is famous for its tax benefits, the corporate tax rate, for instance, is at 15%, and the value-added-tax (VAT) as well as the income tax are at 15%. The policy of zero taxes on estates and dividends allows investors to repatriate their profits, capital, and dividends freely. The number of schemes and policy changes introduced by the government has made Mauritius an attractive destination for investment. Investor friendly taxation policies coupled with an immense market potential has developed Mauritius into a paradise for international business.